Contact Adrienne
Adrienne contributes to the Jackson Hole Hootenanny nearly every Monday night when it meets at Dornan's in Moose Wyoming and now during the winter at The Silver Dollar Bar at the Wort Hotel in Jackson, Wyoming. Come on by and chat.

You can also send email to Adrienne@AdriennesSongs.com.


For several years in the 1990s,  Adrienne wrote the hikers column in the Jackson News and Guide. When she married Peter in 1996 and moved to California for a couple of years, it took two men to write the column.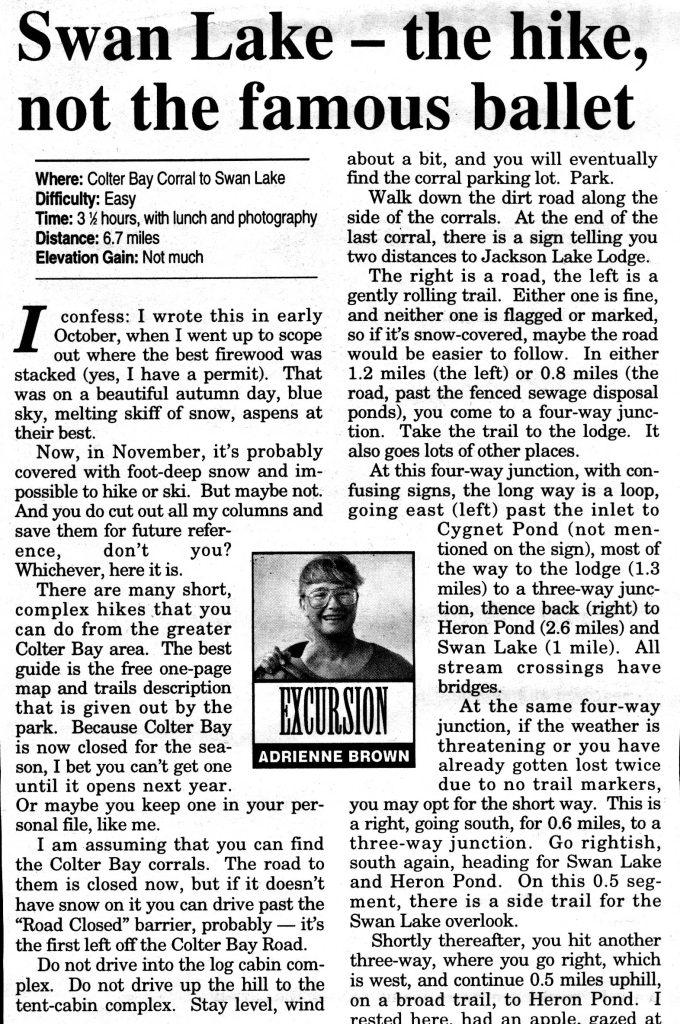 © 2022 Adrienne B. Ward. All Rights Reserved